The Porsche 911 calendar for the 993 generation 'Air-Cooled Forever 2020'
For many Porsche fans, the Porsche 911 from model series 993 remains their one true love to this day. The 993 marked the first ever comprehensive overhaul in the history of the 911, and the result was one of the most beautiful and fascinating Porsche cars ever made.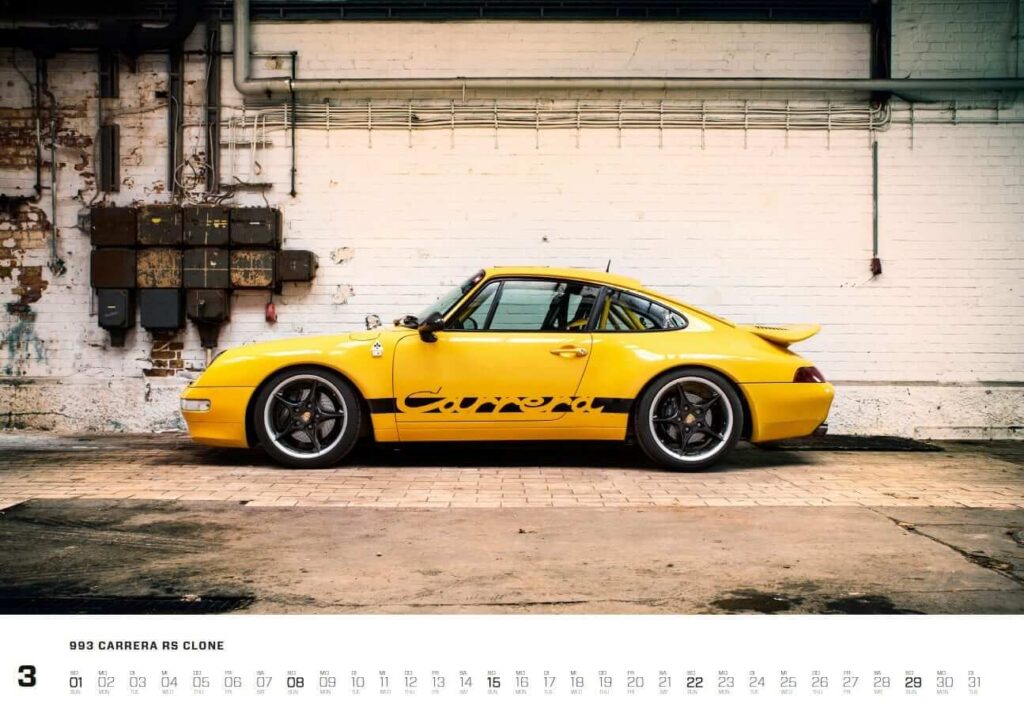 The twelve motifs show the diversity of the Porsche 993, from the Carrera Coupé to the 911 GT2. The individually numbered calendars will be released on 01.10.2019 with a print run of only 993. The calendar will be printed to a very high quality standard in landscape format (68 x 47 cm) and will be despatched in robust and rigid packaging. It is available to order immediately.
You have until 30.09.2019 to request and reserve your number of choice.