The Porsche 964 is now more popular than ever!
With its fascinating engine sound, dynamism and safe driving characteristics, it offers unparalleled driving pleasure. A modern classic with charisma, but also with proven everyday driving qualities.
The 964 model series was the salvation for the Porsche 911
The 964 generation also became one of the most important in the history of the 911 when the concept, which had generally come to be regarded as long in the tooth, was catapulted into the present with state-of-the-art technology in model year 1989. It can even be said that the 911 Carrera 4, the first series-production all-wheel-drive sports car, was way ahead of its time.
All special models and prototypes are presented!
 "Porsche 993 25 YEARS 1994 – 2019" presents every single model in this series and takes a painstakingly detailed look at all the special models and rare prototypes, such as the 964 CS "Clubsport". Only one example of this model was ever built, a fact that is fully unknown even to  connoisseurs of the material. Also introduced, however, is Louise Piëch's 911 Carrera 4 – an exclusive vehicle with a very particular interior.
Unpublished recordings from the Porsche archive
Author Andreas Gabriel had the privilege of interviewing the engineer who was such a key player in the survival of the model after 1979 as well as being very influential in the development of the 964 series.
Alongside detailed purchase advice and price trends over the last few years, the book also features a comprehensive section devoted to technology and statistics. For this book project, Porsche opened its historical archive to allow hitherto unpublished photographs from the development phase of the 964 to be shown.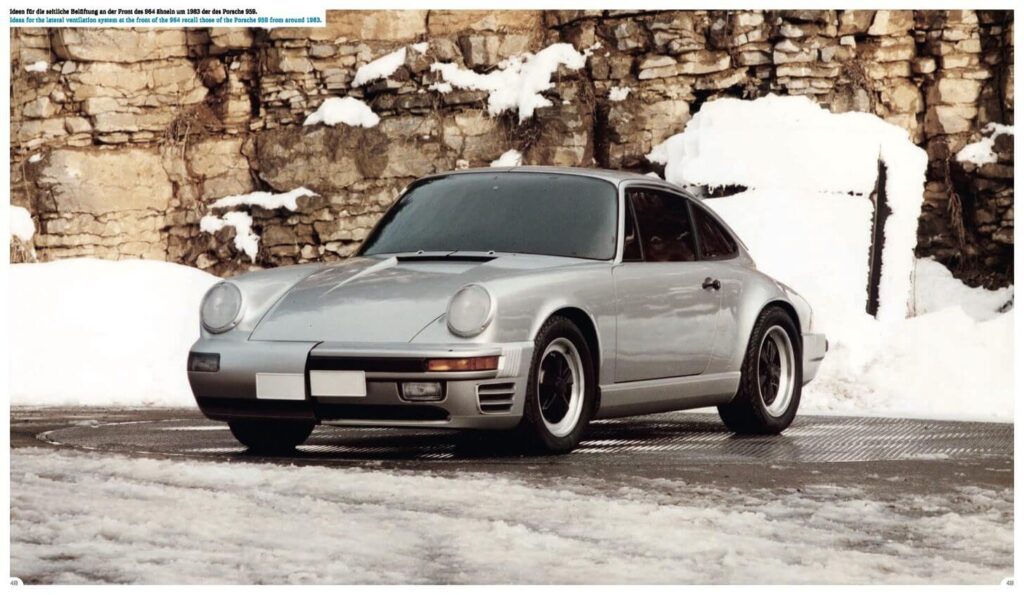 Limited to 964 copies, the Porsche calendar for 2022 from Berlin Motor Books is printed in high-quality landscape format 59.4cm x 42cm and comes with sturdy shipping packaging. Get the unique Porsche 911 calendar "Air-Cooled Forever 2022" now.
Learn more about the calendar