In the spring of 1975, the first Porsche 911 Turbo took pride of place in the showrooms of the Porsche dealerships.Porsche 911 Turbo – Aircooled Years" tells the story of this iconic sports car, starting with the prototype first unveiled at the IAA 1973 and culminating with the last air-cooled 993 Turbo released in model year 1998. With the introduction of turbocharging into the series production of sports cars the young Porsche company provided ample proof of its courage and innovative daring. Hans Mezger and his team effectively reinvented the exhaust gas turbocharger. The extraordinary success of the 911 Turbo contributed to the legendary reputation of the sports car brand.
Porsche Turbo number 1 in the new Porsche Museum in Stuttgart Zuffenhausen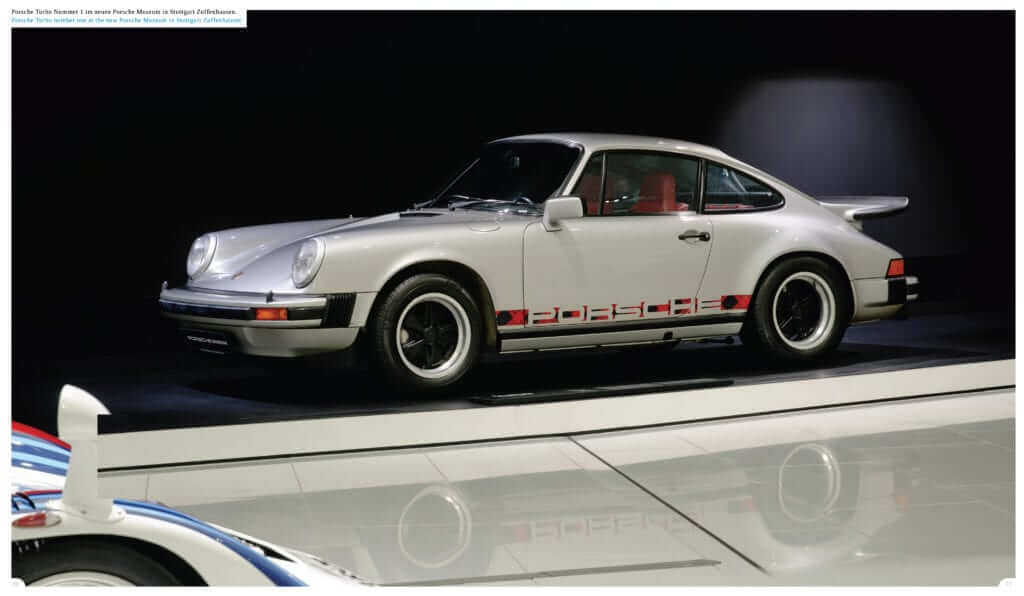 As well as offering detailed purchasing advice and information on price trends in recent years, the book deals in detail with special series, such as the ten 930 Turbo S vehicles produced for Sonauto, the 964 Turbo Cabriolet, the 993 Turbo Cabriolet and the 911 Turbo "package cars" from 1994, whose existence is known only to a few even today. The book was written with support by the historical archive of Porsche AG.
On November 30, 2021, Berlin Motor Books will publish "PORSCHE 964 THE BOOK 1989–1994" in a limited edition of 1994 copies.
Special features in this book
Detailed purchasing advice and price trends
Extensive information about special models and prototypes
Unpublished documents and photographs from the historic Porsche archives
Learn more about the book